In this article I will review the book FitCEO Be the leader of your life, the latest book from Rebecca Macieira-Kaufmann and Lillian So. I was fortunate to speak with Rebecca and reflect on the book and my High Performance Habits Coaching results.
So let's have a look at the book and how I've used it.
FitCEO – Book structure
On the launch-page of the book you can read the following description, which highlights the book focus and expertise input from both Rebecca Kaufmann and Lillian So. It is that combination that makes it such a great workbook.
"Be the leader of your life: physically, emotionally, spiritually and mentally. We draw on our collective experience as a leader/CEO of multi-national businesses and a transformational fitness and life coach. The book provides a framework for staying healthy while leading a busy life at work, home and play."
I recognize these 4 themes from the High Performance Habits Coaching core sessions that I've gone through in 2020. So Mike Ang, thank you for further re-shaping me in the leader of my life. 🙂
The FitCEO is structured in 5 main parts, that build the framework for becoming the leader of your life.
| # | PART DESCRIPTION | PAGE |
| --- | --- | --- |
| 01 | Commitment | 15 |
| 02 | Boundaries | 51 |
| 03 | Intention | 89 |
| 04 | Self-Care | 123 |
| 05 | Heart | 163 |
FitCEO – An easy to read hands-on workbook
The book consists of roughly 210 pages distributed over 30 chapters that form the 5 main parts from above. Each of the 30 chapters includes:
Inspirational Quotes
Immediate and Imperfect Action
Pen to Paper
Bonus Material
In addition you see executive experiences and corporate learnings from Rebecca Macieira-Kaufmann coming together with the health and fitness experience from Lillian So. The power and value of the book is exactly this combination.
Concluding thoughts and wrap-up
Charlene Li, author of the Disruption Mindset and Open Leadership, shared her view on the book:
"Leaders must be fit – not just physically but also emotionally, mentally and spiritually – to lead well in their organizations and their lives. Fit CEO offers powerful advice and fun, doable tips, spiked with anecdotes from decades of executive leadership and an enduring friendship between the co-authors."
It is a well written summary how I've experienced the book myself. It is a super easy to read book that you can finish on a rainy Sunday. Personally I've used the Chinese Menu method and selected the most interesting book parts, given the overlap with the High Performance Habits Coaching. However I've certainly learned new things, views or tips to fuel new habits.
The price point of the book is $ 15,– which is super fair.
The power and value of the book is exactly this combination of corporate learnings with health and fitness tips. And how beautiful is this the reflection of the long-term friendship of Rebecca Macieira-Kaufmann and Lillian So.
When you are interested in personal development or leadership, this is a book that needs to be on your shelve.
Also check out the book review "APK voor Ondernemers" from Sebasitaan Hooft, which is also translated and republished in English under the title: "Redesign: Becoming a Happy, Healthy, and Successful Entrepreneur". This book provides a model for sustainable entrepreneurship, without burning yourself out.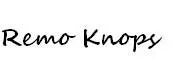 FitCEO Be the leader of your life. Rebecca Macieira-Kaufmann, Lillian So – Remo Knops (archive.org)