APK voor ondernemers is the latest book of Sebastiaan Hooft, a highly successful dutch serial entrepreneur, DJ and producer. The book is aimed at entrepreneurs and written in Dutch, so it's funny to see a book review in English from a non-entrepreneur. 🙂
"APK voor ondernemers" has some valuable life lessons and has useful takeaways for every professional, who is trying to balance the various roles in work- and personal life.
APK voor ondernemers – Book structure
I started following Sebastiaan Hooft, because I was interested to learn valuable lessons from a serial entrepreneur and also because a Microsoft colleague was already following the LinkedIn activity from Sebastiaan. 🙂 So when the book was published I ordered it straight away and went through the main model of the book that covers the five pillars of sustainable entrepreneurship.
| # | PART | DESCRIPTION | PAGE |
| --- | --- | --- | --- |
| 1 | – | Introduction | 7 |
| 2 | Part I | My journey | 25 |
| 3 | Part I | The entrepreneurship pyramid | 34 |
| 4 | Part II | First pillar: Idea | 45 |
| 5 | Part II | Second pillar: Team | 52 |
| 6 | Part II | Third pillar: Planning | 69 |
| 7 | Part II | Fourth pillar: Resources | 85 |
| 8 | Part II | Fifth pillar: Health | 95 |
| 9 | – | Conclusion | 119 |
The book consists of two parts, that are marked in the table above.
Learning to rebalance and the entrepreneurship pyramid;
Five pillars of sustainable entrepreneurship;
I will cover the highlights of both parts in the remaining part of this article.
Part I – Learning to rebalance and the entrepreneurship pyramid
This first part of the book starts with the journey of Sebastiaan in which he is learning to rebalance himself, after his near-death experience which was covered in the introduction of "APK voor Ondernemers".
In these first two chapters the five pillars of sustainable entrepreneurship and the entrepreneurship pyramid are used to answer the questions what makes entrepreneurs successful plus it gives the reader practical insights and patterns.
The entrepreneurship pyramid has four levels:
Hero Entrepreneurs – Top of the pyramid, the TED-talkers and rockstars;
Experienced entrepreneurs – Who build and sold companies and want to make the next step;
Starters – Who are at the point of starting a company;
Wantrepreneurs – The ones who talk about starting a business but cannot execute to get it done;
The fun part is that all four levels provide value and "need" each other. Sebastiaan is able to do some solid storytelling with practical examples.
Part II – Five pillars of sustainable entrepreneurship
Let me start first by providing the framework with five pillars of sustainable entrepreneurship.
Idea
Team
Planning
Resources
Health
Idea – 1st Pillar of sustainable entrepreneurship
Sebastiaan explains with the example from his DJ-life, that you need to be clear about your ideas and do your homework. Be open so people can truly understand the idea and help you succeed !
Ideas will always come up when the time is right and transparency about the ideas will give you the most advantage and strength. Sounds straight forward right? However a lot of professionals are trained to solve complex problems themselves.
Team – 2nd Pillar of sustainable entrepreneurship
Working from your strengths and on the type of work you like, declines the probability that you burn-out. However being in the spearhead of your best self also results in the need for a team, however you need to be able to clearly point the area's where expertise is required.
Team of Mentors in the appointed area's of needed expertise;
Team of Professionals: lawyer, accountant and business manager;
Team of employees;
From the team descriptions there ae a couple interesting ones.
The lawyer can be far more important than you think, and help you shape the business.
The first employees will shape the company(culture).
Keep your focus on hiring good professionals, and not let your best employees focus on supporting interns;
Calculate the revenue per employee (costs) and don't focus on the amount of employees;
Working is like dating and comparisons with a marriage;
All in all an interesting chapter to read. Especially given the recent Management Drives personal profile information. The business management aspects I've also seen in my work life at Microsoft. 🙂
Planning – 3rd Pillar of sustainable entrepreneurship
It sounds like an open door, but this book chapter describes examples where the timelines, the priorities, expected outcomes are not clear. So plan in a transparent way so everyone is aligned and knows what's expected for when.
Plan transparent
Way to the exit
Make things transparent
Bond people to you by clear communication
The power of an -at long last exit sale-mentality
No surprises
How is it to be at the top
Part of the planning cycle of an entrepreneur should also be the exit strategy. Exit didn't come up in my mind, when I thought about the planning pillar. But for a serial entrepreneur like Sebastiaan it is, and yes it perfectly makes sense. Again you see a couple of universal skills again here making things transparent and the importance of communication. Catching practical stories again in this chapter.
Resources – 4th Pillar of sustainable entrepreneurship
This book chapter starts with descriptions of the "dreamer and the do-er" but quickly jumps into the most important resources for and entrepreneur:
Money
People
Time
Time is the resource that is not scalable so that is the limitation for every entrepreneur. Protecting time is also something that Sebastiaan needed to learn (saying no to protect your time).
The magic of teamwork and feedback
The truth about money
The stories in these sections are entertaining and insightful. So I won't spoil the fun there.
Health – 5th Pillar of sustainable entrepreneurship
Given the introduction from Sebastiaan this is an interesting one, but the chapter is has a more surprising start with Joe Cross from the documentary "Fat, Sick and nearly dead" and the reboot juicing (habit) effect on body and therefor on the mind. Sebastiaan Hooft takes us through his journey and experiences. The conclusion listen to your body and be your own expert.
But the cool thing (which I also seen in my High Performance Habits coaching) us that health is impacted by other things as well:
Financial health, live to the levels what you can afford;
Make the right choices, also being intentional with the people who you surround yourself with;
Discover what your really want (Brendon Burchard calls it clarity, goals, dreams and beliefs);
Get the feedback to measure your health (from your mentor team);
Concluding thoughts and wrap-up
This book contains valuable life lessons for every ambitious professional who is balancing work and personal life, and not just entrepreneurs. Without this balance, prioritization and building robust habit systems everyone can step into the same health-trap as Sebastiaan did.
In my opinion health is the most important pillar, and the one we take for granted most. You can't work on the other pillar on an empty tank. The 125 page book reads very easy and I like the practical storytelling style, however with a lot of insights in the mindset of Sebastiaan Hooft.
"APK voor Ondernemers" is available for the price point of € 15,– which is reasonable for the life lessons you get. Please also check out his life coach website over here.
Sebastiaan and his team also translated and republished the book in English under the title: "Redesign: Becoming a Happy, Healthy, and Successful Entrepreneur" Get your copy from Amazon over here.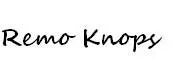 About Sebastiaan Hooft
Sebastiaan Hooft founded about 20 companies and is therefore one of the most influential tech-entrepreneurs in the Netherlands. He was listed in Quote 500 as one of the most succesful self-made entrepreneurs under 40. He is speaker, life coach for many entrepreneurs and travels around the world as a DJ.