I've purchased the book Gallup StrengthsFinder 2.0 and participated in the StrengthsFinder online assessment. The resulting report really provided me with helpful insights for my professional- and personal development. I was tipped about the StrengthsFinder 2.0 assessment by Julie Brown, Talent Development Manager at Microsoft.
Finding your strengths
The Gallup StrengthsFinder 2.0 book starts with an introduction about finding your own strengths.
"You can be anything you want to be, if you just try hard enough."
Tom Rath argues that this statement is a misguided maxim. It would result in the fact that someone would devote more time on his/her shortcomings than on his/her strengths, or help to become who we are not.
Tom Rath furthermore states that most organizational hierarchies force employees into a very different role, instead of allowing for an entire career of progression within a specific role that fits someone's talents.
Gallup's research over the past years has shown that each person has greater potential for success in specific ares, and the key to human development is building on who you already are. In other words:
You cannot be anything you want to be – but you can be a lot more of who you already are."
A recipe for strength
"Most people think they know what they are good at. They are usually wrong … And yet, a person can perform only from strength" ~ Peter Drucker
Gallup's research has shown that most successful people start with a dominant talent, and then add skills knowledge and practice to the mix. Unfortunately a lot of professionals struggle to describe their natural talents, while this raw dominant talent serves as a mathematical multiplier, driving your strength and development. In a simple mathematical formula: Strength = Talent * Investment.
Weaknesses and blind spots
While it is good to be aware of your talents and strength, it is also good to be aware of your limitations. Dominant talents result in blind spots, or you might have certain weaknesses. Main questions here is if it's necessary for you to operate in an area of lesser talent. If that's the case you might want to partner with someone who has more talent in that specific area.
The ideas for action discussed in the StrengthsFinder 2.0 book, also cover 10 ideas that help you look out for your blind spots. Frequently discussing your talents, strengths with colleagues and coworkers.
Gallup StrengthsFinder 2.0 Online Assessment
Simply go to www.strengthfinder.com in your web-browser and login using the access code from the Strengthfinder 2.0 book. The Gallup Strengthsfinder 2.0 online assessment will take you roughly 30 to 35 minutes to complete. The result is a "Signature Themes Report that presents your top 5 strengths so you can identify your dominant talents and start leading a strengths-based life."
It will help you to focus your investment and thus building strength in an effective way. I did sent the report to a few of my best friends and asked them to provide feedback on this things they recognized (or not). Furthermore I used the Strengthfinder 2.0 assessment results to compare with my talents from the "talentenspel" (developed by Willem Glaudemans), a different talent based training.
My top 5 strengths
These are my top 5 strengths according to the StrengthFinder 2.0 Online Assessment.
1. Learner
"People who are especially talented in the Learner theme have a great desire to learn and want to continuously improve. In particular, the process of learning, rather than the outcome, excites them."
2. Ideation
"People who are especially talented in the Ideation theme are fascinated by ideas. They are able to find connections between seemingly disparate phenomena."
3. Relator
"People who are especially talented in the Relator theme enjoy close relationships with others. They find deep satisfaction in working hard with friends to achieve a goal."
4. Analytical
"People who are especially talented in the Analytical theme search for reasons and causes. They have the ability to think about all the factors that might affect a situation."
5. Belief
"People who are especially talented in the Belief theme have certain core values that are unchanging. Out of these values emerges a defined purpose for their life."
Applying your strengths
Most of the book contents covers context, tools and ideas to further develop your strength. The Gallup StrengthsFinder book continuous with an overview of all available 34 strengths (themes) and ideas for action.
Per strength theme a brief description with practical context is provided;
An example is given how the specific strength would sound like in a business scenario;
A section with specific ideas for action, that make strength development actionable;
What's the impact of working with others who have the same strength;
Concluding thoughts and wrap-up
I can highly recommend the Gallup StrengthsFinder 2.0 online assessment, because it has provided me with great insights for my personal- and professional development.
The Strengthfinder 2.0 assessment results confirmed my talents from the "talentenspel" which is developed by Willem Glaudemans. The is a game like experience that helps you identify your 12 talents and the way those collaborate or hinder each other. While the talentenspel is more aimed at self awareness and identifying your talents.
The Gallup StrengthsFinder book comes with a more actionable approach to improve strength based on your talents. The Strengthfinder report provides context, methodology but most important ideas for action. I've found a lot of value in this ideas for action for each strength as well as the business scenario's.
Some close friends read the StrengthFinder 2.0 and confirmed or argued the different aspects of my top 5 strengths. I tried to include strategies and some ideas for action in my personal development plan. Overall it really helped me to define the direction for my professional next step.
A little while I wrote an article about Peter F. Drucker famous book Managing Oneself. I think it is a nice complement to the Gallup StrengthsFinder 2.0 book review.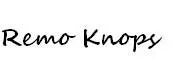 About Tom Rath
"Tom Rath leads Gallup's workplace consulting business worldwide and is one of the most influential authors of the last decade. His books have sold more than 4 million copies and have made more than 250 appearances on the Wall Street Journal bestseller list. […] In Tom's role at Gallup, he guides the organization's practices and research on employee engagement, selection, strengths-based development, leadership, and wellbeing. He also serves as Vice Chairman of the VHL Cancer Research Fund. Tom earned degrees from the University of Michigan and the University of Pennsylvania. He and his wife, Ashley, and their two children live in Arlington, Virginia."